Hello Belgian American Association Band Groupies!
Please join us for our next FREE concert.
The Belgian American Associations Band Concert is on Wednesday Dec. 13th at the gym of St Lucy's Church ( 23401 Jefferson Ave St Clair Shores, MI 48080)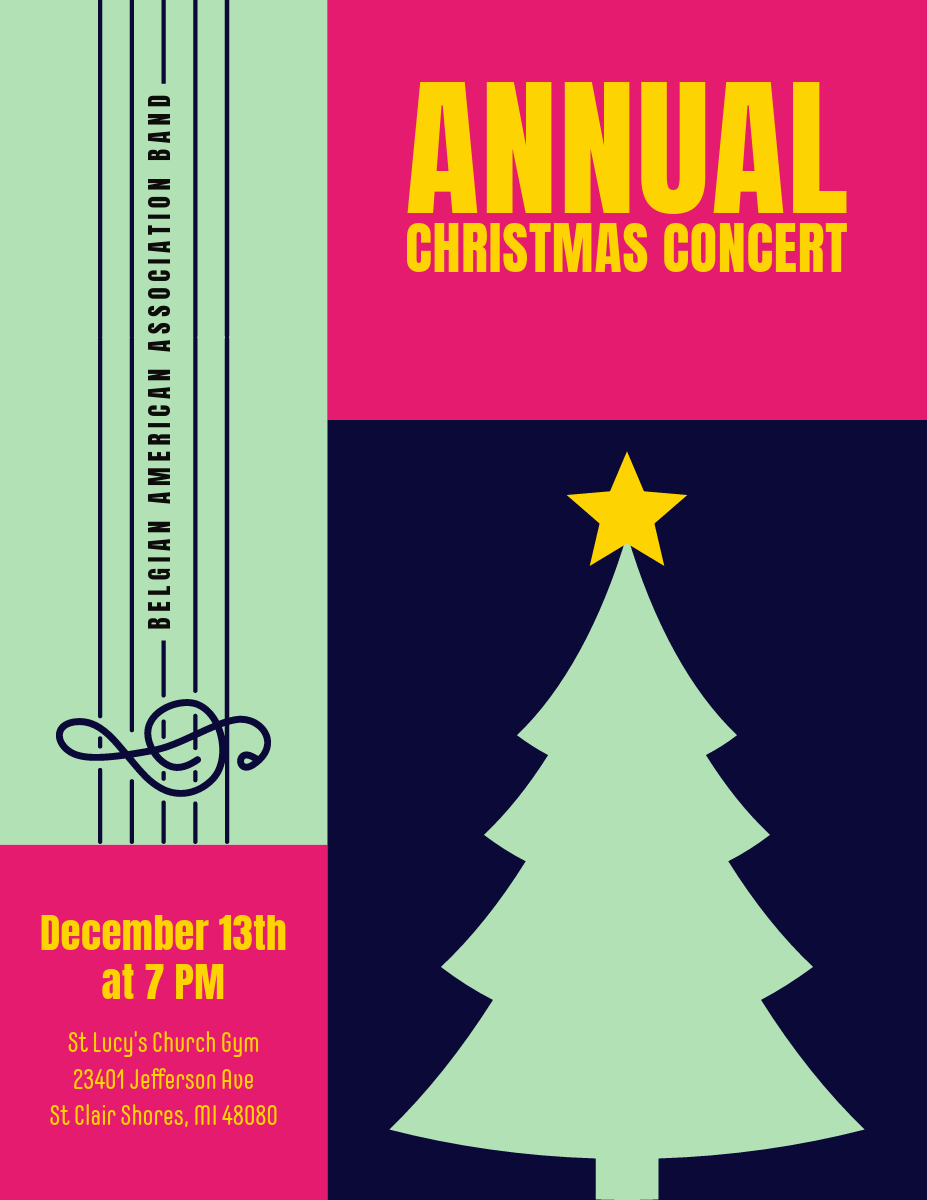 The start time of the concert is at 7pm.
Open to the public.
Best Regards,[email protected]
Larry Mahieu Chairman, Belgian American Association Band